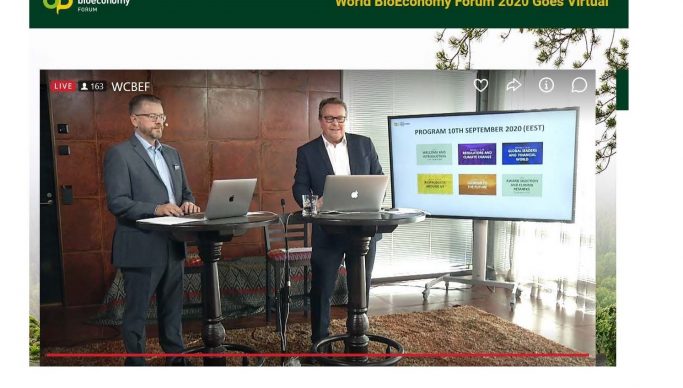 The 2020 World Bioeconomy Forum was held today on virtual format. A full day of conference sessions and networking, just like in real life, but not quite though. The 250 participants from the five continents would have certainly preferred to gather in the Finnish town of Ruka as originally planned, and have a taste of the Finnish version of environment-friendly lifestyle.
Circular and bio-based economy definitely deserve this kind of global summit where politicians, academics, technical experts and business leaders can share their vision and learn fom each other.
This particular edition of the Forum was successfully completed with what has become the traditional Declaration, and a quite unique local choir singing the vertues of bioeconomy.