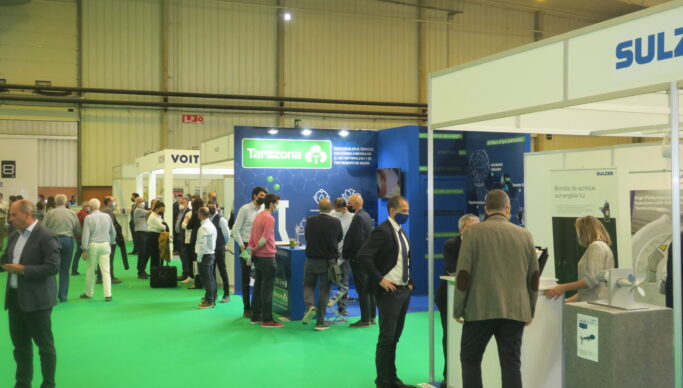 Paper industry events are back to life. After TAPPICon in the U.S., Miac in Italy, it is now Spaper in Spain that is proposing an in-person session to papermakers and their suppliers. The show, perfectly organised by Feria de Zaragoza, is being held this week in conjunction with Smagua, the international fair dedicated to water management.
The urge and the pleasure to meet again in real life are obvious, even masked. Although some companies have maintained travel restrictions for their employees, the attendance is better than expected.
In Zaragoza, exhibitors like Ferpal, Porteca and Cognit have been strong promoters of the event and took the initiative to invite their partners to a dinner party to enjoy good food and wine in good company and in a relaxed atmosphere .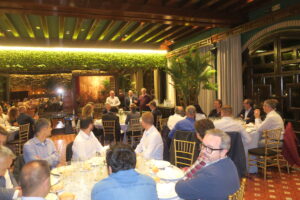 On the first day, an interesting conference on the challenge of sustainability and decarbonisation of the industry was proposed with by El Papel,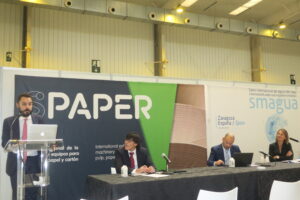 Afry, Cognit and Repacar. The second day is being marked by the technical forum organised by Cluster Papel, the  Basque country paper industry association. The programme includes topics like doctoring (Lantier) , rheology (IDM Test), vacuum systems (Orloga) , stock preparation (Bellmer Ibérica), process optimization (Voith), energy (Valmet).
The next edition is already scheduled for March 2023.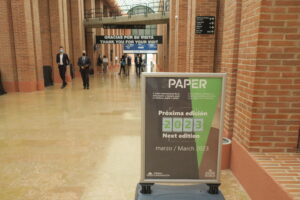 #Spaper  #PaperfFIRST