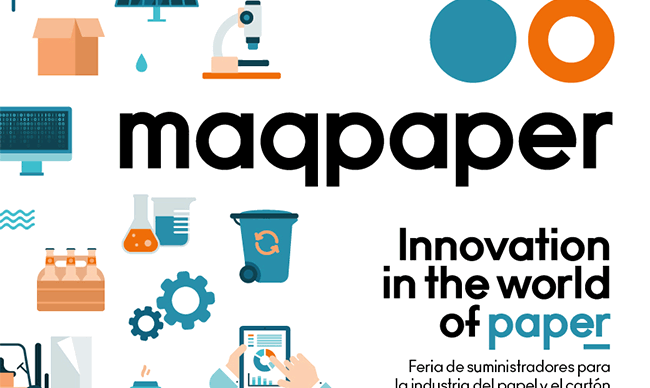 The eleventh edition of the International Fair Maqpaper will be finally held on March 23rd and 24th 2022 on site in the modernist building of L'Escorxador of Igualada (Barcelona).  Fira d'Igualada has reached this decision because all conditions of maximum security and protection for exhibitors and visitors on March 2022 can be reached.
Although more than forty companies had confirmed their presence Fira d'Igualada had to cancel Maqpaper on June 17th and 18th 2020 because of the restrictions caused by the pandemic and the impossibility of the international exhibitors of attending the fair.  Thus, the date changes but the topic does not because the backbone of the fair remains: the substitution of plastic for paper. "From plastic to paper" will be the fair theme which is celebrated every two years in Igualada (Barcelona).It gathers the principal suppliers of pulp, paper and cardboard in Spain.
The disposal of plastic and specially of disposable plastic is one of the biggest environmental challenges of the planet. It is a great opportunity for the paper sector because paper and cardboard are the best substitutes for plastic in their everyday uses and packaging.
After eleven editions of Maqpaper organized by Fira d'Igualada with the support of the Town Council of Igualada, this has become a meeting point of reference for the sector. Among the exhibiting brands there will be machinery, accessories, garments, chemical products, dyes, workshops, engineering and environment. Among the visitors there will be product managers of quality and laboratory of the most important European companies of the sector.