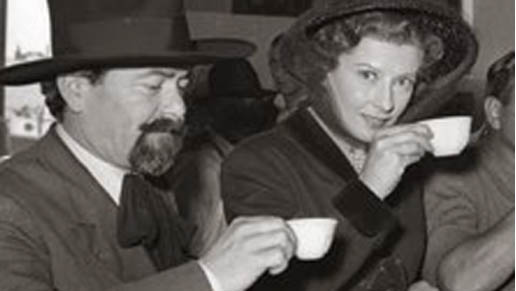 Fedrigoni Old Mill, X-Per and Blush Palette specialty papers for graphic design projects, packaging and printing
Fedrigoni announces the launch of three innovative specialty papers : Old Mill, X-Per new White Grade and Blush Palette. Ideal products for any graphic project, they are an optimal choice for the most demanded universal uses : from publishing to packaging or any commercial printing.
X-PER new White grade
X-Per is a range of natural papers and boards on the market with great success for over 15 years, appreciated for the pleasant special surface that allows a particularly sharp and bright printing. The traditional Premium White colour is now accompanied by a warm White for an even more personalized choice satisfying the most sensitive chromatic reproduction of the images. A very detailed range with 9 grammages for the most transversal commercial and editorial uses.
Blush Palette : designed for the world of Beauty and Cosmetics
This palette collects a selection of 12 shades of Fedrigoni papers, united by nuances inspired by complexions. What makes this palette unique is the selection of papers used : the shine of the Spendorlux Mirror Bronze, the preciousness of the Sirio Pearl Rose Gold, the delicacy of the Sirio Pearl Misty Rose next to the "terra" of Tintoretto Ceylon Cannella.
Old Mill uncoated papers and boards
Old Mill is a range of uncoated papers and boards made with FSC certified, delicately felt-marked on both sides. It is available in traditional Ivory, White and Premium White colours. Superior brightness and good stiffness mean that Old Mill is ideal for quality books, as well as brochures, annual reports and monographs. Old Mill range is also available with the special treatment "stucco", on both sides, delivering a sharper, brighter printed result while retaining the uncoated appeal, available in Premium White and Gesso shades.
The new products represent only some of the novelties that will appear in 2019, offering to customers ever greater possibilities for their businesses. Fedrigoni provides the widest and deepest range of fine papers on the market, all manufactured in Italy under the most stringent EU environmental regulations, from the simple to the most sophisticated, assisting customers for a long-term partnership.
Thanks to the new shareholder Bain Capital from 2018 and all the investments underway in plants and product innovation, Fedrigoni is an even more a global player.