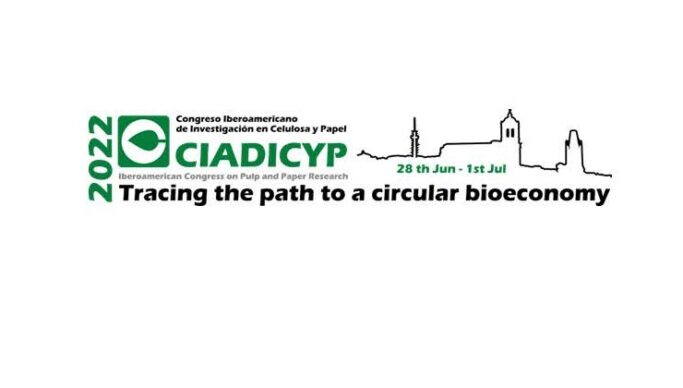 The Iberoamerican Congress on Pulp and Paper Research (CIADICYP), has been a landmark event on lignocellulosic materials for 20 years now. Through its eleven editions, CIADICYP has become a space for brainstorming, synergies generation, a catalyst of technological innovations and, above all, a forum aiming at bringing together experts from different sectors related to pulp and paper.
The twelfth edition of CIADICYP, under the slogan "Tracing the path to a circular bioeconomy", aims at perpetuating the scientific and technological advances of the sector, as well as setting up the basis of the future strategic lines in the field of lignocellulosic materials. The Congress will count on the participation of renowned plenary speakers, who will provide a wide overview of the different topics of the conference, such as biorefinery and bioeconomy, new trends in the pulp and paper sector, energy and environment, and forestry.
This edition will take place from 28th June to 1st July 2022 in the city of Girona (Spain), a friendly, dynamic, university, historic and well-connected city, at just few minutes from the paradisiac beaches from Costa Brava or the Pyrenees. Apart from the scientific program, the Local Organizing Committee has designed a social program intended to promote the networking among the participants, offering the opportunity of enjoying their stay in the region.
Stay tuned for the full programme and registration details.