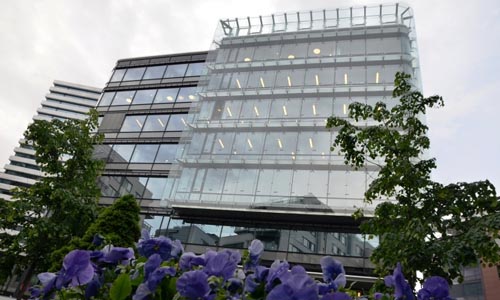 Norske Skog is very pleased to announce that the private placement announced last night with a total transaction size of NOK 800 million was completed in a successful manner through the allocation of 23,529,410 shares in Norske Skog at a price of NOK 34 per share. The issue received strong support and interest from Norwegian and international investors and was quickly fully subscribed.
The issue consisted of a primary offer of 11,764,705 new shares and 11,764,705 existing shares.  Norske Skog intends to use the NOK 400 million net proceeds from the sale of new shares to finance the Norske Skog's green growth projects including entry into containerboard production, further commercialisation of CEBINA, continued qualification testing of bio-composites, continued support of Circa Group and for general corporate purposes.
– We received very good feedback from investors. I believe this is a strong testimony that our chosen strategy, both in packaging production and the development of green growth initiatives, is completely right, says Norske Skog's CEO, Sven Ombudstvedt.
The proceeds from the sale of the existing shares of NOK 400 million will go to funds controlled by Norske Skog's largest shareholder, Oceanwood. Oceanwood will reduce its stake in Norske Skog from about 63% to about 43% after the transaction.
The issue of new shares must be approved by an extraordinary general meeting, which will be held digitally on 5 February. To compensate for a possible dilution effect of the existing shareholders, the board will, depending on the development of the actual market share price, consider offering the existing shareholders repair shares at a price equal to the subscription price.