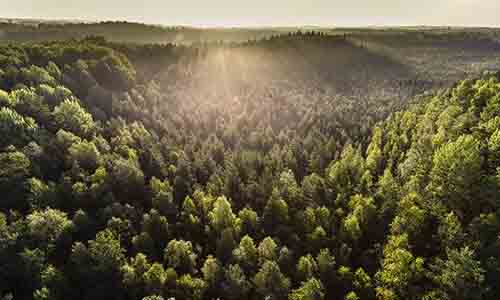 Stora Enso has launched a combined Green and Sustainability-Linked Financing Framework to further integrate sustainability into its funding and financing activities.
The framework is based on Stora Enso's sustainability agenda and goals, driving the transformation towards a circular bioeconomy. The combined Green and Sustainability-Linked Financing Framework allows Stora Enso to issue both green and sustainability-linked financing instruments, as well as a combination of the two.
The green financing element of the framework comprises of the following six eligible asset categories: sustainable forest management, sustainable product processes, energy efficiency, renewable energy and waste to energy, sustainable water management, and waste management and pollution control. The categories are designed to promote the transition towards a low-carbon and environmentally sustainable society in accordance with Stora Enso's sustainability agenda. The sustainability-linked financing element specifies key performance indicators for Stora Enso's performance on climate change, biodiversity and circularity.
Stora Enso has set an ambitious goal of offering 100% regenerative solutions by 2050. Being regenerative means providing renewable and fully circular products and solutions that help reduce climate impact and support biodiversity restoration. In terms of biodiversity, Stora Enso commits to achieving a net-positive impact on biodiversity in its own forests and plantations through active biodiversity management. For climate, Stora Enso has set an interim science-based target to halve its greenhouse gas emissions in own production and value chain by 2030 from the 2019 baseline.
"We are very pleased to further reinforce the connection between our sustainability agenda and financing strategy, demonstrating our strong commitment to creating value in the bioeconomy. With this framework, we transparently disclose the progress we are making to maximise our positive impact on the society, thus enabling investors to support our renewable materials journey," says Kaarlo Höysniemi, SVP Group Treasury.
Stora Enso signed its first sustainability-linked revolving credit facility in 2017 and issued its first green bonds in 2019. In total, Stora Enso has issued eleven green bonds, bilateral loans or sustainability-linked facilities with a total nominal amount of approximately EUR 3.1 billion.
The Green and Sustainability-Linked Framework has been developed in accordance with the Sustainability-Linked Bond Principles 2020, Green Bond Principles 2021, Green Loan Principles 2023, as well as the Sustainability-Linked Loan Principles 2023.
Skandinaviska Enskilda Banken ("SEB") acted as advisor on the establishment of the Green and Sustainability-Linked Financing Framework. Stora Enso has engaged Sustainalytics as external reviewer to provide an independent second party opinion on the framework.
Stora Enso's Green and Sustainability-Linked Financing Framework and the second party opinion from Sustainalytics are available at storaenso.com.