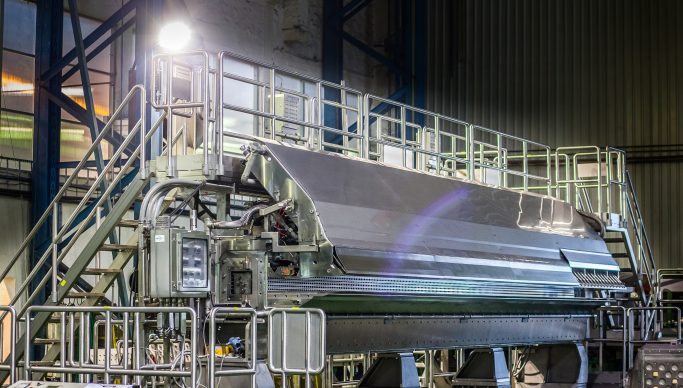 In February this year, Smurfit Kappa Brazil has signed a contract for the delivery of two new hydraulic headboxes for its PM5 at the Uberaba mill in the state of Minas Gerais.
Smurfit Kappa chose the Polish supplier PMP (Paper Machine Producer) and its Intelli-Jet V® design. This new project is meant to ensure competitive advantage of Uberaba mill in a growing Brazilian market.
PMP Intelli-Jet V® hydraulic headbox is said to reach outstanding performance. It ensures better basis weight profile, superior sheet formation and good fiber orientation. Currently, there are over 170 PMP's headboxes working successfully on 6 continents.
The main objective of this rebuild is to significantly improve the quality of paper that is produced for the Brazilian market, enhance sheet formation and reach better control on all speed range and improve cross machine BW profile.
The order is composed of a new top layer Intelli-Jet V® Hydraulic Headbox, a new bottom layer Intelli-Jet V® Hydraulic Headbox with CP system, both equipped with attenuators, as well as engineering services. Delivery of all equipment and start-up is scheduled for the last quarter of 2020.