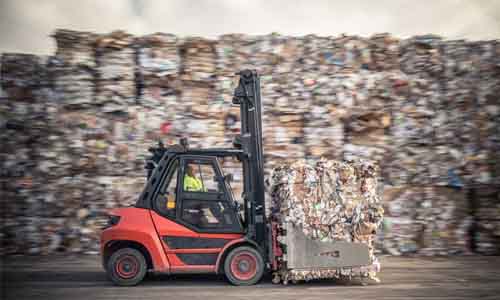 Packaging leader awarded Industry and Regional Top Rated badge by Morningstar Sustainalytics
Smurfit Kappa has once again been recognised as a top ESG performer by leading research and analytics company Morningstar Sustainalytics. Following a thorough analysis of global companies, Smurfit Kappa's 2022 ESG Risk Rating improved, seeing the FTSE 100 listed company positioned in Sustainalytics' list of Top Rated companies both for the industry and regional categories.
Morningstar Sustainalytics is a leading global independent ESG research, ratings and data firm that supports investors around the world with the development and implementation of responsible investment strategies. It rates more than 15,600 companies across the globe and multiple industries.
The ESG Industry Top Rated badge received by Smurfit Kappa is a global benchmark and reaffirms Smurfit Kappa's ESG Risk Rating as 'low-risk'. The rating was determined by several factors, including the company's financial strength, circular business model and geography.
In addition, Smurfit Kappa once again received the Regional Top Rated badge, which covers Europe and categorises Smurfit Kappa's ESG Risk Rating as 'low-risk.'
Commenting on the rating, Garrett Quinn, Chief Sustainability Officer at Smurfit Kappa, said: "It's an honour to receive recognition from Sustainalytics for a second year which includes improved rankings and recognises our work in the field of sustainability by awarding us top rated both in the geographies and industry we operate in.
"At a time when corporate sustainability strategies across the globe are under the spotlight for credibility, this is further strong validation of our well-established sustainability reporting and delivery and is another extremely positive development for Smurfit Kappa, our investors and all of our stakeholders. It's a testament to everyone involved that these actions have been recognised again by such a reputable third party."
The rating from Sustainalytics is one of the latest third-party validations of Smurfit Kappa's leadership in sustainability.
The recognition builds on Smurfit Kappa's recent CDP upgrade to 'A-' in climate and its leading 'AA' rating with MSCI.
Smurfit Kappa is a leader in the circular economy providing sustainable, renewable, recyclable and biodegradable paper-based packaging solutions to over 65,000 customers worldwide.