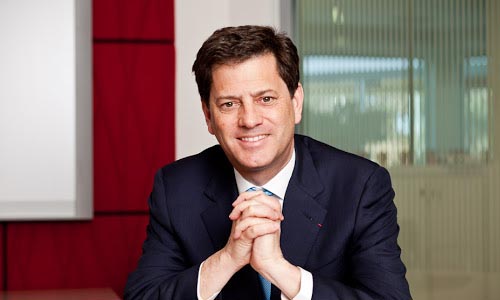 Fastmarkets RISI is pleased to announce independent industry analysts have named Tony Smurfit of Smurfit Kappa Group, the 2021 European CEO of the Year. The award will be presented at the Virtual Fastmarkets RISI European Conference, on Monday, March 8th, followed by a live interview with Mr. Smurfit.
Analysts said Mr. Smurfit's win largely centered around his leadership during the Covid-19 pandemic and the company's continued investment in future growth. One analyst recognized "the company's resilient performance during the pandemic" as well as "their recent front-footed approach to investing to capitalize on the sustainability opportunities that are emerging in their end markets."
Smurfit Kappa is the fifth largest containerboard producer in the world. The company operates with a top capacity position in Europe along with notable positions in Latin America and North America. In early December 2020, Smurfit Kappa's stock hit a record high. Becoming CEO in 2015, Mr. Smurfit has since "delivered total shareholder returns of 180% against a market (FTSE100) of 17%," an industry contact said.