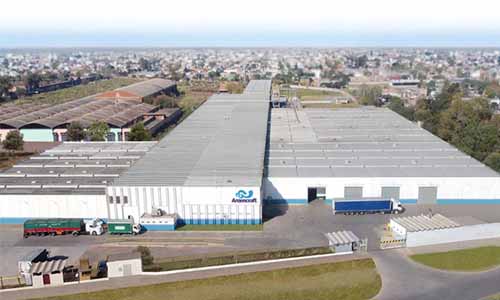 The acquisition of Argencraft adds to Smurfit Kappa's existing operations in the country and, together with its Smurfit Kappa Bernal plant, will consolidate its presence in the Buenos Aires area.
Laurent Sellier, CEO of Smurfit Kappa in the Americas, commented on the acquisition: "I am very proud to increase our presence in Argentina, a country where we have operated successfully for many years. Our priority is to enhance our ability to meet the needs and expectations of our Argentinean customers. I know that with the acquisition of Argencraft we will be achieving this."
Argencraft, founded in 2006, will expand Smurfit Kappa's product portfolio to offer an even wider range of solutions and improve its service.
German Gambini, President and CEO of Smurfit Kappa Argentina & Chile, added: "We welcome more than 230 new employees to our SK family. We are really proud to see our team growing, joining and learning. All this allows us to continue to consolidate our position as a leader in the region."
Argentina is an important Latin American market, with 65% of the volume concentrated in the Buenos Aires area. Strong domestic consumption of packaged products and growing consumer appetite for sustainable packaging are driving strong market growth in the country.