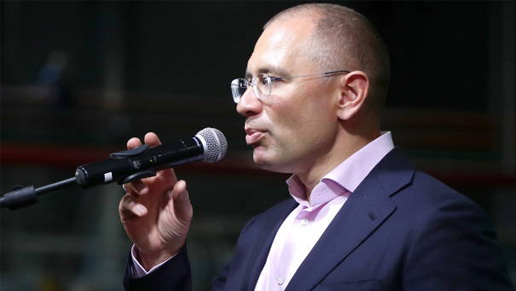 Segezha Group, a forest industry enterprise (part of Sistema JSFC), has been working on designing documentation for construction of a new biotechnological complex in Siberia. This project represents a modern high-tech manufacturing facility with a single (switchable) pulp line with the annual capacity of 0.7 mln tons of bleached softwood and/or hardwood sulfate pulp.
The concept of a new plant designed at the industrial site of Lesosibirsky LDK No. 1 operating within Segezha Group is based on using 100% wood raw material and arranging by-product operational flows for pulp production and a wide range of other bioproducts as substitutes of fossil materials and fuel. The company plans to invest some RUB100 billion in the pulp and paper production project. The new enterprise will help create more than 460 new jobs for the region.
Construction of the facility will take 3 years. The project starting date will be defined to include the time required to undergo a state expert assessments and obtain licenses. In 2019-2020 Segezha Group will complete a wide range of procedures: the environmental impact assessment procedure, get its sanitary protection zone projects approved, approve the deployment of the facility by the Federal Agency for Fishery, State Environmental Expert Assessment Authority, the Main State Expert Review Board, and obtain a construction permit.
"We have been moving along at a brisk pace. This year we plan to complete all the necessary certifications," said Mikhail Shamolin, President of Segezha Group. "When this is done, we will be able to say that the project is attractive enough from the economic point of view, and it will not be a problem to find investors."
According to the head of the company, today pulp and paper mills are still stereotypically viewed as hazardous enterprises that pollute the environment and produce malodorous pollutants. This can be explained, Mr. Shamolin says, by the fact that all Russian PPMs had been built back in the Soviet time.  Since that time, he continues, technologies have come a very long way.
"Modern pulp mills, like those built in Finland and Sweden, for example, are rather biotechnological complexes based on a zero-waste principle. These mills are environmentally friendly," Mikhail Shamolin stated. As an example he mentioned the Finnish mill of theMetsä Group*.  It is located within city limits, and is safe for the environment and local residents. "This will signify a new step in development of the global pulp and paper industry. The enterprises in Europe have already completed this step, and we think that we should have such an enterprise in this country as well," President of Segezha Group said.
One of strategic advantages of the future biotechnological complex to be built in Russia is a lower cost of raw materials and higher energy efficiency of production. Krasnoyarsk Krai has enough high-quality raw materials to implement the project. The region occupies the second place nationwide in terms of softwood stock, with the periodic yield of 76 mln.
The total demand for forest resources within the project is 3.5 mln m3.  Segezha Group forest base in Krasnoyarsk Krai is 2.8 mln m3, which will allow accumulating up to 60% of its own forest resources to provide a new mill with high-class forest raw materials. The company plans to cover the remaining demand with external supplies of wood chips at neighboring sawmill plants and external supplies of paper wood.
Yeniseysky District of Krasnoyarsk Krai has good transport accessibility (the company has already been offered to ship 20,000 containers via the Northern Sea Route) and close proximity to key sales markets.
The target sales markets for future products include countries of Southeast Asia, including China, where pine fiber is in short supply. For the record, the global market of bleached softwood pulp is capacious and growing (CAGR consumption through 2030 is 1.7%).