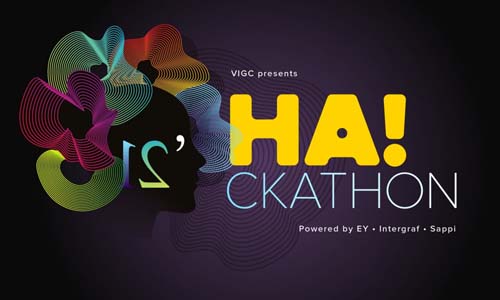 For the second year running, Sappi will be joining other leading organisations and brands to sponsor a Europe-wide hackathon bringing together small teams of start-ups, scale-ups, industry enthusiasts and students to brainstorm innovative solutions to issues facing the graphics sector.
This year's hackathon will take place virtually across a total of 24 hours from the morning of 25 October to the afternoon of 26 October, and will tackle multiple challenges in six main categories exploring the overall theme: "The graphic communication enterprise of the future. How to future-proof our industry?"
Teams are already registering and choosing from challenges such as:
• Commercial printing – How to reinvent the commercial print segment?
• Packaging – How to create new added value for brand owners?
• Print in Marketing – How could we use digital and/or measurable marketing to create value for the industry?
Sappi is sponsoring the competition's first and second prizes, consisting of €2,000 and €1,000 respectively, plus a mentorship program to guide the winners through the principles of design thinking, ensuring value validation and customer-driven development practices.
This mentorship will be provided by Sappi's Head of Digital Transformation, Kouris Kalligas, and Anna Onate, Intrapreneur at Sappi and Co-founder of OctoBoost.
Flavio Froehli, Sappi Vice President, Marketing and Sales, commented: "We are passionate about the potential for innovative fibre-based solutions to help make the world a better place. That's why creating an entrepreneurial, coaching-based culture is a priority for Sappi – and why we encourage continuous learning and a capacity for change as vital routes to improvements in business performance for everyone in our industry."
Last year's winner was Belgium's Luca School of Arts, whose five final-year students impressed the jury with 'Smiles', a project that challenged preconceptions by demonstrating how print and digital can work hand-in-hand in innovative ways.
This year's potential winners can find more information and register to take part at www.vigc.be/eu-graphic-arts-hackathon or visit www.sappi.com