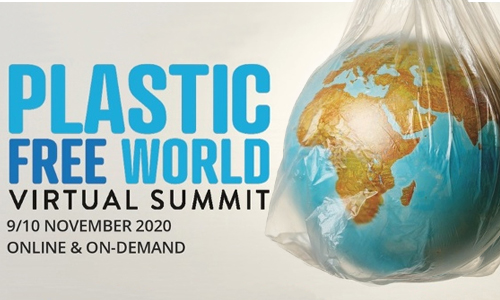 Sappi, a leading global provider of sustainable woodfibre products and biobased solutions, today announced that it will showcase its renewable products at the 2020 Plastic Free World Virtual Summit. Taking place live on November 9-10, and on-demand for 30 days afterwards, the summit aims to share the latest in-depth industry knowledge to help the world tackle the rising issue of plastic waste in the environment.
Sappi will have a global presence with representation from across its regions, showing the breadth of its products and expertise. From functional papers with integrated barrier technology and cellulose fibre derived Biocomposites to paperboard with enhanced optics and premium specialty papers for the food and label industries, Sappi will highlight a variety of paper-based, sustainable solutions that can replace fossil fuel-based, nonrenewable alternatives. Additionally, the Sappi booth will feature new videos, including one on how trees naturally fight climate change.
Beth Cormier, Sappi North America's Vice President Research, Development and Sustainability will give a presentation entitled "Extracting Value from Trees." This presentation will highlight the innovative and ground-breaking work Sappi is undertaking resulting in more sustainable and lower carbon alternatives.
"Anything you can do with a fossil fuel you can do with the natural cellulose from trees" —this mantra drives the work of Beth Cormier, Vice President of R&D and Innovation at Sappi North America. Cormier oversees the region's development of new processes to extract even more value from each tree responsibly harvested. She will share Sappi's expertise on how it creates innovative new uses of cellulose, the most abundant polymer on earth, which is opening a broad range of options to mitigate carbon impacts, increasing the recyclability of and compostability of products and helping mitigate life cycle impacts.
Sappi has made a global commitment to contribute towards the United Nations Sustainable Development Goals (SDG), with a key focus on seven of the goals where Sappi can make a real difference. At the Plastic Free World Summit Sappi will be able to showcase its alignment with SDG 12, entitled "Responsible Consumption and Production" with its commitment to produce products with defined sustainability benefits.