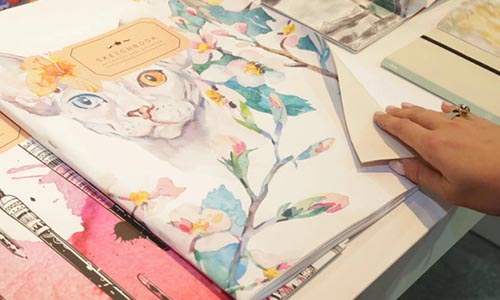 Sappi Europe is pleased to announce that it has signed a collaboration agreement with HP Indigo, as part of HP Indigo's Alliance One programme. The alliance underlines both companies' continued commitment to print media as the leading force in wood free coated paper and digital imaging technologies respectively.  The collaboration will cover commercial, research & development and market related topics with multiple contacts being established as part of the co-development  between the two companies.
 Sappi's flagship Magno and GalerieArt products have been certified for use on HP Indigo presses, providing unrivalled global availability of certified paper for use on the HP Indigo installed base.
 Marco Eikelenboom VP Sales & Marketing at Sappi Europe commented:
"As market leader in coated graphical papers, our Sappi Europe Alliance One collaboration with HP Indigo is a logical component in our mission to secure the attractiveness of printed media within the media mix. Only such true relationships can safeguard the required drive for product innovation, which is exhibited in our certified media portfolio as part of the Magno, GalerieArt and EuroArt families. We're looking forward to working together with HP Indigo & the other Alliance One media members on the sustainable success of printed media".
Alon Bar-Shany, HP Indigo's General Manager completed:
"Sappi and HP Indigo have worked together for years to help our joint customers grow profitably. It is very exciting to take our relationship to the next level I look forward to working together and bring the Sappi quality and capabilities to our customers."