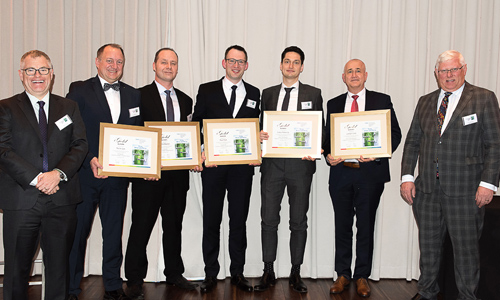 The Sappi Technical Innovation Awards take place annually across Sappi's global businesses.
Started in 2000, the awards programme is aimed at recognising and celebrating the best technical innovation within Sappi. The awards also help drive the creation of sustainable solutions within Sappi, paving the way for the next generation of people, sustainable products and processes.
The award allows Sappi's mills to demonstrate technical innovation in action across a range of projects.
Nominations for the awards need to demonstrate technical innovation, economic impact, market leadership value, product/process impact and customer satisfaction.
The awards which are run globally include regional finals in Europe, North America and South Africa, culminating in a global final.
Sappi Europe announced the winner of its European Technical Innovation Award (TIA) in Vienna on the 2 March 2020.
Sappi's Ehingen Mill in Germany was the winning team with innovative solutions created by a team spanning sales, technical marketing, technology and production who created a range of innovative solutions.
Sappi Southern Africa will host its awards on 11 March 2020 and Sappi North America on 4 March 2020. The Global final this year will be held on 4 May 2020 in Belgium.