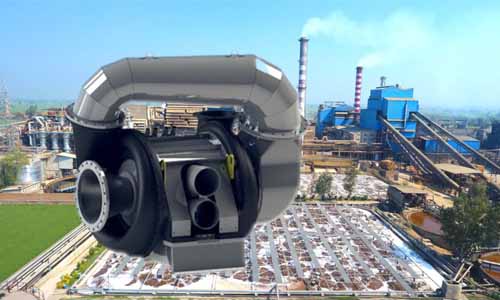 Runtech will deliver two vacuum system rebuilds to Satia Industries Ltd. in India. Delivery includes two RunEco EP600 Turbo Blowers with EcoDrop water separators. Turbo Blowers replace the existing liquid ring pumps on PM1 and PM2. RunEco vacuum system on PM4 started up at the end of 2021 and PM3 in early summer 2022.
"We are delighted to replace 25 years old water ring vacuum pumps with new Runtech-supplied vacuum blowers. We are saving a good level of energy by installing these blowers while keeping the desired vacuum levels and results are satisfactory. We commissioned a new Allimand paper machine with a speed of 1100 mpm with these efficient Runtech Vacuum Blowers in February 2022. We are getting the required results of the vacuum levels with lower power consumption compared to LRPs.
Looking into the results of the above blowers, we have placed the order for two more vacuum blowers to replace our 30 years old water ring vacuum pumps on our two machines, PM1 and PM2. We are very pleased with the performance of these blowers," says Hardev Singh, Director (Technical), Satia Industries Ltd.
"Satia team found RunEco system most feasible for their machines. The key issues were flexibility in process, superior energy efficiency, adaptability to existing piping and building as well as Runtech support in design, installation and startup. Satia Industries already operates RunEco Turbo Blowers on two paper machines and those have fulfilled the expectations since the start up," says Jyrki Uimonen, Sales Manager, Runtech Systems.
Runtech EP Turbo Blowers always feature variable speed and capacity. EP600 Turbo Blower is a two-stage speed-controlled blower designed for large paper machines and both greenfield and retrofit installations. The closed 3D impeller design gives top efficiency together with good controllability.
Runtech's EcoDrop water separator is especially intended for turbo blower vacuum systems. EcoDrop offers a unique four-stage separation inside a steel tank together with gas cleaning showers. EcoDrop separator and EP Turbo Blower together are a very compact installation saving factory floor and piping costs.