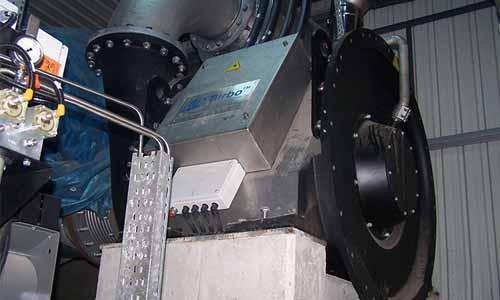 Runtech systems will supply a RunEco vacuum system rebuild to Kartonsan Karton Sanayi Ve Ticaret A.S. BM2, Turkey. The delivery includes an EP600-T1 Turbo Blower with ABB frequency converter, EcoDrop water separator and EcoFlow dewatering measurement system. Kartonsan BM2 produces 160,000 tons of coated cardboard annually. With the rebuild, the customer is expecting to save energy in the vacuum system by 30%.
"Kartonsan BM1 is Runtech's first turbo blower reference for board production in Turkey. This operating experience has been good, as is also our collaboration. We conducted a vacuum survey on BM2, and could provide a reliable plan for saving energy. EP600-T1 is a very efficient single-stage unit for board grades," says Mario Battiston, Sales Manager, Runtech Systems.
Energy-efficient, completely water-free RunEco is an ideal vacuum solution for industrial paper machine vacuum applications. Less energy and no water contribute to lower CO2 emissions and smaller carbon footprint. EP Turbo Blowers are modern blowers with integrated high-speed motor controlled by a frequency converter. With this technology rotation speed and vacuum level can be adjusted according to the process requirements. Impellers mounted directly on the motor shaft make the construction simple. Compact construction makes the installation fast and easy.