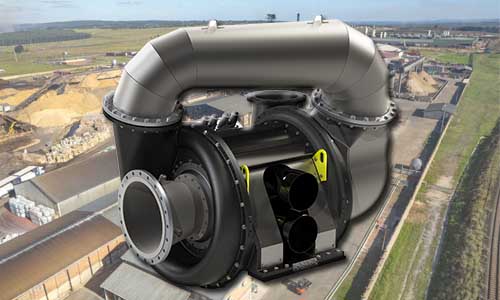 Runtech will deliver a vacuum system rebuild to Mpact's Mkhondo Mill in Mpumalanga, South Africa. The delivery will include two RunEco EP600 Turbo Blowers with EcoDrop water separators. Upgrading the vacuum system is a part of a bigger rebuild on the mill. The target is to lower vacuum system energy consumption to limit the mill total electricity consumption.
"The planned expansion of the mill provides an ideal time to install the turbo blowers and remove some of the old liquid ring vacuum technology. We already know the energy saving from this system after a previous installation at the Felixton mill; and look forward to another successful installation," says Brian Smith, Project Director, Mpact.

"As Mpact already knows from prior experience with Runtech's proven technology at the Felixton mill, this technology will reduce energy costs, water consumption and CO2 emissions. After the upgrade, the vacuum system will contribute to lowering the mills carbon footprint in support of their environmental commitments," says Jussi Lahtinen, Sales Director, Runtech Systems.
Environmentally friendly and energy efficient, RunEco vacuum system provides a reliable, completely water free vacuum solution. Less energy and no water contribute to lower CO2 emissions and smaller environmental footprint. EP Turbo Blowers are always variable speed and capacity, which allows the vacuum system to be optimised quickly without bleed air and with minimal throttling and expansion losses. With an integrated high-speed motor controlled by a frequency converter, the rotation speed and vacuum level can be adjusted according to the process requirements.