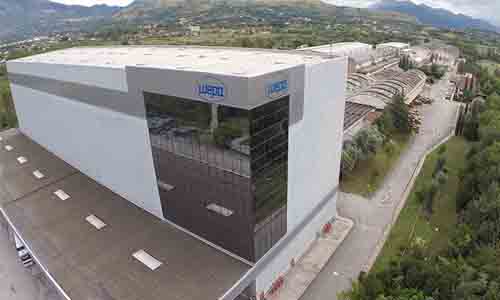 Runtech Systems rebuilds vacuum systems at WEPA Italia SRL in Italy. The delivery includes RunEco vacuum systems for two tissue machines, Porcari TM16 and Cassino TM13. Both systems comprise of a Turbo Blower, EcoDrop water separator, EcoSep pre-water separator and EcoFlow online dewatering measurement system. With these RunEco systems, the mills will be able to produce needed vacuum in an energy-efficient, water-free way.
"One of the key features of our solution is energy efficiency. This comes from both the turbo technology itself, and from the ability to measure water removal and adjust the vacuum to the optimal level. With today's electricity prices and environmental concerns it is very important to cut down the energy consumption and CO2 emissions," says Mario Battiston, Sales Manager, Runtech Systems.
RunEco EP Turbo Blowers are designed to operate efficiently across a wide range of vacuum levels and air flows. EP Turbo Blower is a totally water-free solution with heat recovery potential. With integrated high-speed motor controlled by an ABB frequency converter, rotation speed and vacuum level can be adjusted according to the process requirements. Its compact design makes it ideal for rebuilds and also reduces installation costs.
EcoFlow dewatering measurements measure water flows online accurately and are not sensitive to entrained air or foaming. Measuring dewatering rate enables vacuum level optimization, resulting in maximized sheet dryness after the press section.