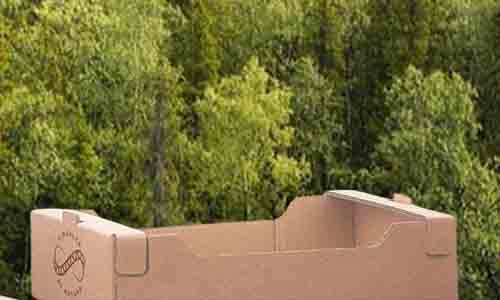 FEFCO supports the European Commission's intention "to reduce the negative environmental impacts of packaging and packaging waste while improving the functioning of the internal market" via the Packaging and Packaging Waste Regulation. The proposed legislation should also be aligned with the Circular Economy Action Plan's objective "to ensure that packaging on the EU market is reusable or recyclable in
an economically viable way by 2030".

However, some of the reuse targets in the proposal undermine these objectives and raise concerns about the future of sustainable and circular packaging.

Reuse is not always the best environmental option when compared to existing recyclable packaging1, and unrealistic reuse targets will pave the way to a plastic economy. This will increase dependency on fossil resources, skyrocket the production of plastic and generation of non–recyclable plastic waste.

FEFCO would like to emphasise the following key issues to be considered in regard to the PPWR in order to ensure the smooth implementation of the EU Green Deal:
Reuse and recycling should be

complementary

measures.

R

euse targets should be realistic and positive for the environment, society, and economy.

Reusable packaging that is supposed to be recycled at the end of its life should

not

contain

heavy metals or other hazardous  substances.

The

legislation should support existing and well

–

functioning recycling systems.

Recyclable and recycled

at scale

packaging coming from a renewable source should be

promoted

.



FEFCO Director General, Eleni Despotou, stated that "reuse targets should only be established where they are technically feasible, economically viable and are proven environmentally beneficial."

Corrugated cardboard is the most recycled paper & board packaging in the EU, with a recycling rate of over 90% and an average recycled content of 89%2. The corrugated industry has set a sustainable example in the packaging sector and will continue to strive to contribute to the circular economy.

FEFCO's full position on the PPWR is available here.