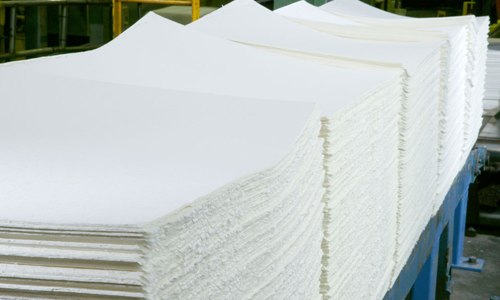 Resolute Forest Products Inc. today provided an update on the impact of the COVID-19 situation to its business. Resolute remains as committed as ever to the health and safety of its employees, business partners and communities by adhering strictly to the guidelines and measures put in place by government authorities.
While certain government authorities in Canada and the United States have ordered the closure of all non-essential business operations in regions where Resolute operates, they have also recognized the importance of the forest products sector in the fight against the coronavirus pandemic: tissue products to fill empty shelves; pulp to produce tissue, air filters, paper gowns, and other medical and personal care supplies; paper to keep people informed of developments and advisories; and wood products to support the demand for building and essential infrastructure.
Accordingly, Resolute expects to continue to operate in all of its business segments – pulp, tissue, wood products and paper – in Canada and the United States. But the company expects to take certain temporary steps to reduce its operational footprint to demand levels consistent with essential needs for the duration of the crisis. The company will adjust capacity dynamically based on the conditions and rapid evolution of the situation, but most of the capacity reduction is expected to come from the wood products and paper segments. The temporary capacity reductions will be implemented over the coming days and will be announced locally.
The company will continue to monitor the situation and to work closely with its valued customers to provide the high-quality products and strong support that they expect, particularly in these challenging times. The company will also continue to closely monitor the supply of incoming raw materials and work in collaboration with its numerous suppliers to secure the stability of the supply chain.
"These are certainly unprecedented times," said Yves Laflamme, president and chief executive officer. "The COVID-19 situation is evolving very quickly, and there is a sense of stress and concern weighing on everyone. I want to especially thank our employees for their support: Your hard work and dedication are particularly appreciated given the uncertainty the economy is currently facing."
Resolute has introduced special measures to minimize the spread of the virus at its locations, including: putting in place a company-wide risk management committee to monitor the situation and the implementation of preventive measures across all sites; developing a special support website for employees with guidelines, forms, FAQs and other relevant documents and links; making the necessary accommodations to support the health and well-being of employees and business partners; introducing restrictions on travel; canceling non-essential visits by external suppliers and other outside support services; and increasing safety measures for visits by service technicians, truck drivers and delivery personnel.