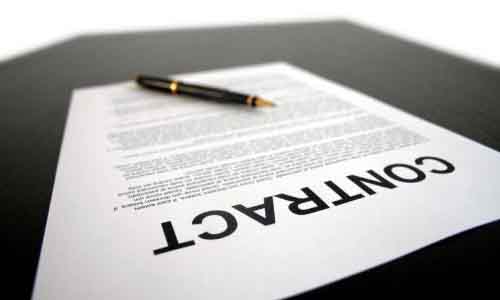 Resinex, a pan-European distribution company with a leading position in the plastics and rubbers distribution market, and Aquapak, which specialises in polymer-based material technologies which deliver both performance and environmental responsibility at scale, have today announced that they have signed a major new commercial distribution deal.
Under this agreement Resinex will distribute Aquapak's HydropolTM on an exclusive basis as a barrier film in all European countries, except Italy, Spain and Portugal.  The barrier packaging market in Europe is worth £430 million per annum and presents a huge market opportunity for Aquapak, and Resinex has committed to purchasing a minimum of 8,000 metric tonnes of Hydropol™ over the next three years based on annual targets.
Aquapak, has successfully developed and commercialised HydropolTM, a high-performance polymer that enables product design to provide its much-needed functionality whilst increasing recycling and reducing plastic pollution.  When extrusion coated or laminated onto paper, HydropolTM adds strength and barriers to oxygen, oil and grease, and its solubility allows 100% paper fibre recovery through paper recycling mills. As well as being biodegradable and compostable, it is non-toxic to the environment and marine-safe, so it still has a safe end-of-life if it is not disposed of as intended.
The announcement comes at a time when the most widely used oxygen barrier, ethylene vinyl alcohol (EVOH), is currently in short supply worldwide and is only available through limited market channels. Aquapak has developed its Hydropol™ technology, based around Polyvinylalcohol (PVOH) for use as a highly functional oxygen barrier capable of replacing EVOH in many applications, and therefore fits well into Resinex's product range of polymers used in barrier packaging.
Resinex will also be named as distributor on an exclusive basis for other applications for HydropolTM and with certain customers where Resinex has particularly strong commercial relationships, and on a non-exclusive basis for other applications.
Alessio Patanè, Commercial Director, Resinex, comments: "We are delighted to be partnering with Aquapak at this exciting time of Aquapak's development, and to be able to supply Hydropol™ to our extensive customer base in Europe. There is an urgent need for new barrier materials to be used alongside EVOH, and we look forward to using this exciting new material to work with our customers, and in providing additional environmental packaging solutions."

Mark Lapping, Chief Executive Officer, Aquapak, comments: "This opportunity represents a major strategic step forward for Aquapak and its ability to accelerate the growth of product sales in Europe, starting with the 60,000 metric tonnes per annum barrier packaging market in Europe.  Hydropol offers a sustainable alternative to other forms of plastic packaging without any compromise when it comes to functionality, so we anticipate growing demand."