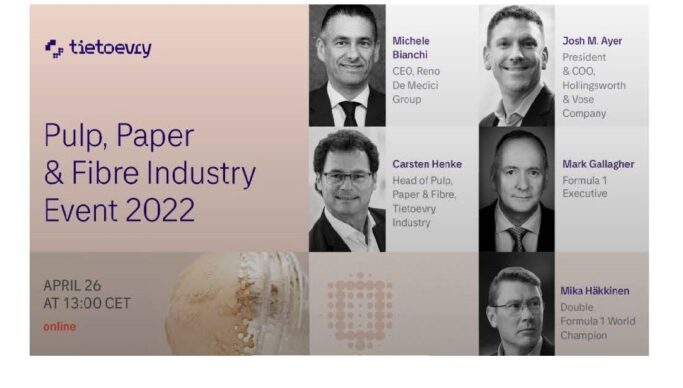 The annual Tietoevry Pulp, Paper and Fibre industry event will this year take place as a live cast on Tuesday, April 26, at 13:00-16:30 CET.
The theme of the event is Winning with Secure Data and will offer interesting insights, views, and networking possibilities.
The event will include a panel discussion with the well-known industry leaders Michele Bianchi, CEO, Reno De Medici Group, and Josh Ayer, President & COO, Hollingsworth & Vose Company. In the discussion, we'll share insights and experiences concerning the role of data and security in the industry. The keynote speech from the Formula 1 world by the author and Formula 1 executive Mark Gallagher should be inspiring
Innovative networking session with your peers
In the networking session, participants will have the possibility to experience active networking in the 2.5D virtual environment in break-out tables with all the other industry experts, our specialists and ecosystem partners who are joining these sessions. One-to-one chats will be available. In the middle of the session, a meeting is scheduled with the Flying Finn, the Double Formula 1 Champion Mika Häkkinen.
For further information on our solutions and services, please follow this link.