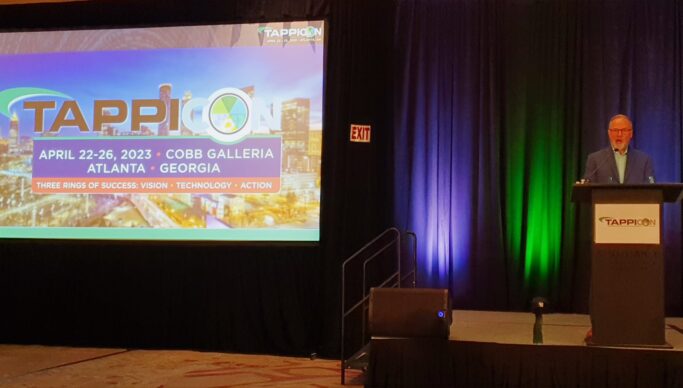 The annual gathering of the American pulp and paper industry, organized by
Tappi
, is being held this week at the Cobb Galleria Convention Center in Atlanta. In his welcoming address,
Larry Montague
, President and CEO of the association, announced a record-breaking number of 1,591 registered delegates for the event, making it the largest TappiCon to date.
The keynote speech was delivered by John Dyck, a renowned expert in Smart Manufacturing, who urged the audience to accelerate the digital transformation of the industry by embracing a new mindset, producing more sustainably and efficiently. The key takeaway was the necessity to upskill the workforce through education and training to adapt to the ever-changing landscape of the industry.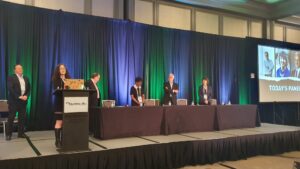 This was followed by a panel discussion with distinguished industry leaders such as Luigi Lazzareschi, CEO of Sofidel, Beth Cormier, VP R&D/Sustainability for Sappi North America, Tonie Meyers, SVP of Paperboard at Billerud NA, and Pat Wilczynski, SVP of Operational Excellence of Sylvamo. Each shared their vision and experience on how to drive the transformation of the industry forward.
The final plenary session was a series of dynamic presentations delivered by eight talented speakers in a "Pecha Kucha" mode, explaining the vital steps of the papermaking process.
Throughout the week, technical showcases on topics such as fiber treatment, automation, drying technologies, and barrier coatings will take place. With over 100 suppliers in attendance, the exhibition hall will offer ample opportunities for delegates to interact with experts and ask questions. TappiCon 2023 promises to be a week full of valuable insights, knowledge sharing, and networking opportunities for all attendees.