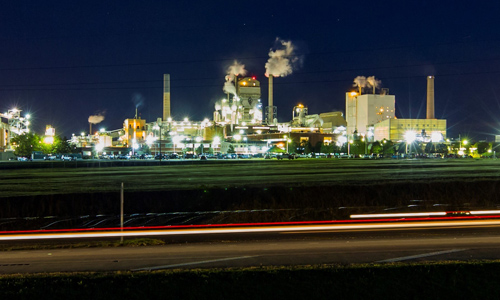 In response to the COVID-19 outbreak and its impact on certain business markets, Rayonier Advanced Materials Inc. announced curtailed production at seven Canadian locations. Starting during week 13, the Company will cease or reduce operations at all softwood sawmills located in Ontario and Quebec as well as halt production at the Company's newsprint plant in Kapuskasing, Ontario. These curtailments will last at least two weeks and may be extended longer depending on market conditions. Existing sales orders will continue to be fulfilled from current inventory and reduced production at the Kapuskasing sawmill.
All other facilities, including the four High Purity Cellulose (HPC) facilities in the U.S., Canada and France and the Pulp and Paperboard facilities in Temiscaming, Quebec, are expected to operate at normal levels. These facilities, each deemed an "essential business" in its given country, produce a variety of products including many that are critical raw materials for pharmaceutical, food and cleaning products.
Additionally, the Company is taking precautions to protect employees and their communities against the spread of COVID-19, including office personnel working remotely, travel restrictions, robust cleaning and disinfecting of high touch areas, and appropriate social and physical distancing at all sites.
"The safety of our employees, their families and our communities is of highest concern. We will continue to operate all staffed facilities i n a safe and fiscally responsible way to mitigate the impact of the COVID-19 outbreak while supplying customers with critical materials required to support the battle against the virus," stated Paul Boynton, Chairman, President and Chief Executive Officer. "Additionally, we are providing key raw materials to state agencies to produce hand sanitizer due to severe supply constraints for this product. While it's a very difficult situation for everyone, our employees will manage through this crisis safely and productively and are proud to play a small but critical role in mitigating the impact of this virus."