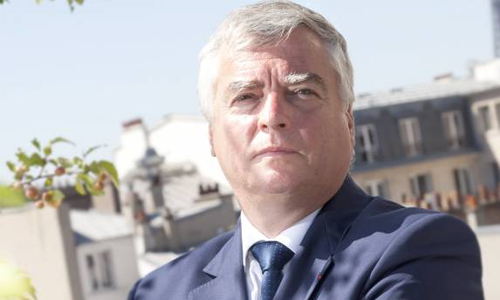 After a bearish 2019 led to historical lows for paper and cardboard, no-one expected any great improvement in 2020. It was hard to sell, competition was tough among all countries and prices remained low despite a slight uptrend for OCC from mid-March. On the deinking side, however, there was no uptrend.
And then it happened: the highly unpredictable and scarcely believable COVID-19 pandemic impacted the entire world, starting in China and spreading to other parts of Asia before reaching Europe and then the rest of the world.
Although China seemed to be back on the market in early 2020, the first consequence of COVID-19 was border closures in China, Europe, India, Indonesia and Pakistan, among many others. European countries did not take the virus seriously until March when it became their turn to implement lockdowns, both for their people and for their economies.
Following a year of OCC surpluses and low prices, the economic slowdown led to a surge in domestic mills' demand for the lower grades because the higher grades were no longer to be found here.
COVID-19 boosted demand and prices, with one constraint being local supply. Indeed, with borders closing one after the other, mills wanted to make sure they could secure deliveries; we still have to produce packaging for pasta and for medicines, and so mills do not want to risk any supply shortage. For France, high levels of export demand are also coming mostly from neighbouring countries but we are hardly in a position to supply their needs.
The global economic slowdown will lead to a decline in collection volumes but will production meet a normal or lower demand?
With May being a short working month in France because of bank holidays, paper mills are nervous about this period and usually look to stock up in advance; this year, however, it will be impossible because of the low collection rate.
Steady prices are anticipated for deinking grades and should be supported by those for OCC while we experience an easing market. Mills have high stocks and are expecting lower demand as people are having to stay at home and work online. If you add in the traditional May holidays in France and across the rest of Europe, many mills are closing production lines in response to the reduction in demand.
The tissue sector is under pressure and needs recovered paper to feed its production. High grade prices are also increasing where quality can be offered.
A question mark hangs over the cost of freight. It is hard to sell abroad but, if successful, this is well worth it. So will freight companies take advantage of the situation or will there be plenty of containers available? Probably the former will apply, at least for the next two to three months, especially as Asian mills are still prepared to pay the freight charges. But at the same time, there is a lack of vessels.
The COVID-19 pandemic has brought an increase in prices but a global economic slowdown. Prices are high again and market fundamentals are back on track – but not for the reasons for which we had hoped. The real question is how we are going to face up to the economic boost once the virus has been tackled. In effect, there should be no stocks left. Hopefully, prices will remain high owing to an increase in demand that will be sustained by the economic boom, and international trading will start over again.
It is hard to be exact about what lies ahead but, without doubt, 2020 will be a difficult year for our industry.