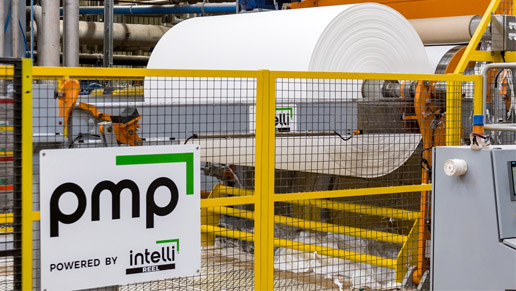 Tissue sector is performing a continuous growth worldwide, and this trend is about to even strengthen in the coming years. Currently tissue papers are daily necessities of every human being. Taking current trends into account, Latin America and Eastern Europe are the key areas that are ready to grow.
Convertidor de Papel, S..A de C.V. (Convertipap) is a paper producer that decided to follow above trends and to expand its tissue business. Now, the family business has strategically expanded and has two plants located in the Mexican Republic; but it's not over, currently Mexican producer decided about another investment, that will shift its business to the next level.
The company just announced a market expansion that will be possible thanks to the investment in the new tissue machine, that will be added to its already impressive fleet. Convertipap decided to award PMP (Paper Machinery Producer) with an order for a delivery of Intelli-Tissue® Advanced 2100 Tissue Machine.
PMP will supply a new Crescent Former Intelli-Tissue® Advanced 2100 machine with a maximum capacity of 41,000 tpa, reel trim of 2850 mm and the maximum balance speed of 2100 mpm. Machine will produce high quality tissue with the basis weight range of 12.5-40 gsm at the reel.
The new project will be an exciting step in the Mexican's market development. Convertipap presents an aggressive development strategy with a plan to continue its increase of the market share. One of the main goals is to become the preferred tissue supplier in the Mexican region, offering a wide span of premium tissue products.
PM6 will be equipped with state-of-the-art equipment designed and manufactured by PMP, including core technological units, such as hydraulic headbox Intelli-Jet V®, Intelli-Former® CF type, Intelli-Press®, gas heated yankee hood Intelli-Hood®, 15' steel Yankee Dryer Intelli-YD® as well as reel Intelli-Reel® with extended rail storage. Scope of supply will cover also stock preparation system, dust & mist removal systems, recovery steam generator, mechanical & electrical drives, steam & condensate system, vacuum system, lubrication system, TM controls, baseplates, start-up supervision and training services. Delivery and start-up are scheduled for the middle of 2020.
The whole project will definitely open the door to success both for Convertipap, that is continuously developing in the Mexican market, but also for PMP, as their first tissue project in Mexico will be its flag reference in the Latin American market.