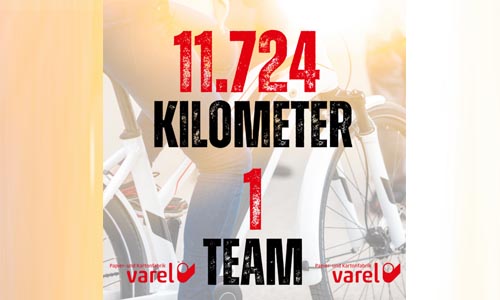 With 59 participants from PKV, the company team cycled a total of 11,724 kilometres in three weeks – the STADTRADELN competition is about cycling as many everyday journeys as possible in a climate-friendly way.
The most athletic team member cycled more than 1,180 kilometres during the campaign period from 3 to 23 September – but what counted more than the individual performance was the team spirit and the shared motivation to cover everyday distances by bike instead of by car. Regardless of whether only a few kilometres or hundreds of kilometres were added to one's account in the end – each of the more than 1,550 journeys made by Team PKV counted as a contribution to the team's success and as a sign of climate-friendly mobility.
In addition, more than 20 PKV employees took part in the "Cycle to Work" campaign, covering a total of more than 10,500 kilometres on their way to work from May to the end of August. In addition to these sporting and inspiring campaigns, PKV also supports all colleagues who make a positive contribution to themselves and the climate with JobRad leasing, Hansefit and an active company sports club.