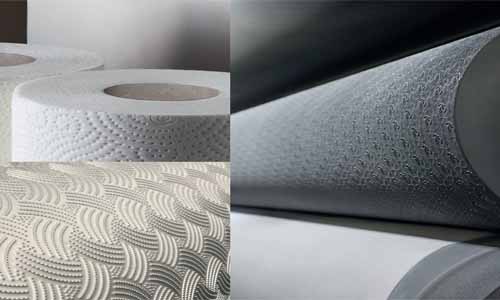 Inventing a new product becomes an interesting challenge!

PCMC has always demonstrated the ability to know how to read the market and generate innovation, to know how to design new solutions to meet the specific needs of its customers.

Today PCMC, with its extensive converting line platform, has the best winding transfer system technology available in the tissue market.

And not only: PCMC, with Northern Engraving and Machine (NEMCO) also has over 75 years of experience in engraving rolls for customers around the globe.

The two companies – one united by the consolidated experience in the production of machinery, and the other in the production of embossing rolls – have decided to tackle a new challenge: create an Embossing CoE & Tissue Product Development in Europe.

The scope behind this initiative is to propose new embossing solutions in order to guarantee international competitiveness in an increasingly demanding and dynamic market.

Thanks to our new team of experts at our department in Lucca, joining our team of NEMCO professionals worldwide, customers can find the right support they need to choose the embossing rolls and products/solutions best suited for them.
Stay tuned. There is much more to come so that we – ONE Global Team – can rise to the challenge and further our global growth.