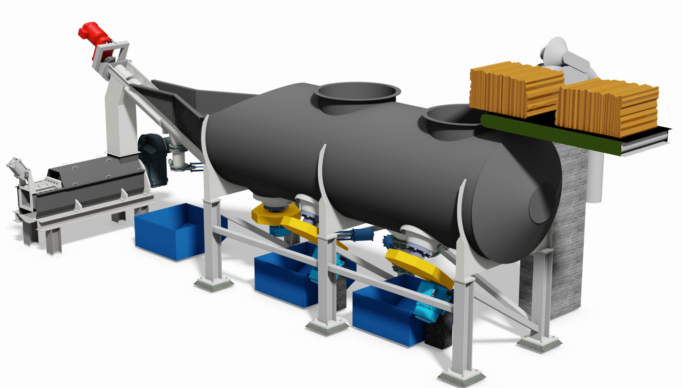 Pankaboard Oy, a Finnish producer of special carton boards, selected the SimplyOne system from PR Pulping to improve the processing of fibre used as a reinforcing material. Among other things, the investment will allow the company to eliminate the use of live steam in pulping of the cup stock raw material.
According to Tomi Hankaniemi, Production Manager at Pankaboard, the company uses a large volume of fibre as reinforcing material, which is why the system currently in use requires a great deal of live steam to heat the water.
"Thanks to the basic idea behind SimplyOne, no heat, and therefore no steam, is needed for pulping. The benefits derived from this translate directly into euros. Also, the reject handling equipment in our current system is so massive that it makes the equipment quite expensive to maintain. As a compact and space-efficient solution, SimplyOne has allowed us to switch off many of the devices in our current system," Hankaniemi explains.
SimplyOne short payback time
According to Tomi Hankaniemi, the elimination of steam radically reduces costs and, at the same time, increases energy efficiency to a whole new level. As less equipment will be needed in the future, this will also reduce the amount of electricity used and lower maintenance costs.
"The benefits listed above make the time in which the investment pays for itself very short. We know that the  fibre yield will also improve and look forward to finding out how much."
Pankaboard and PR Pulping have worked together before when PR Pulping supplied a screw press for the current system.
"The screw press has worked very well and has been a worry-free solution," Hankaniemi says. "I can only praise PR Pulping, as our cooperation with them has always been direct and open."
The SimplyOne system and associated package is expected to be ready for deployment in October 2022.