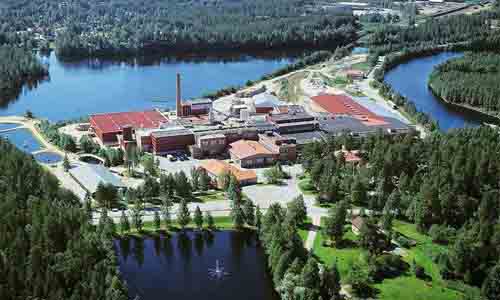 Pankaboard Oy, a Finnish producer of special carton boards, has successfully commissioned the SimplyOne system from PR Pulping to improve the processing of fibre used as a reinforcing material. Among other things, the investment allowed the company to eliminate the use of live steam in pulping.
Pankaboard migrated to SimplyOne technology at the end of 2022. The old system needed a lot of live steam to heat the water, because the volumes of fiber processed at the production plant are massive. Thanks to the basic idea of SimplyOne, pulping does not require heat, which made it possible to dispense with the steam.
"We will get exact figures on cost savings a little later, but already at this stage we know that the cost benefits are considerable. The biggest saving comes from elimination of the steam, in addition to that further savings are gathered from maintenance and energy costs. Because the cost savings are so significant, the payback period for the investment is very short", says Pankaboard's production manager Tomi Hankaniemi.
"Goals set for fiber have also been achieved"
According to him, the goals set for fiber have also been met perfectly.
"With SimplyOne, we have taken a long step forward in terms of fiber cleanliness, because in the old system we had challenges in the reject handling. In terms of fiber yield, we already reached a better level than before in the initial phase."
Tomi Hankaniemi says that he was also pleasantly surprised by how easy and quick the commissioning of the new system was.
"You can almost talk about a plug and play implementation, because we got to the desired level so quickly. In advance, we invested a lot in ensuring the functionality of the automation. Flexible commissioning of the new system is also largely explained by the fact that SimplyOne is a well-designed and test-driven system based on strong expertise", says Hankaniemi.
According to him, sustainability is an important part of Pankaboard's operations, and the SimplyOne investment also supports the realization of Pankaboard's sustainability goals.