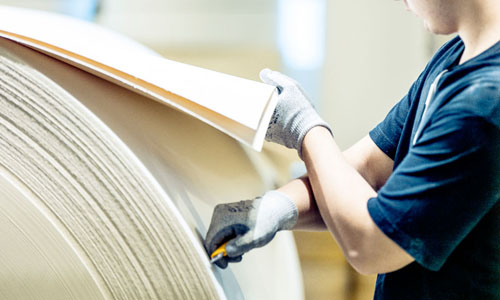 Pankaboard, the world leader in high thickness folding boxboards and uncoated speciality cartonboards in Finland, has selected Tieto to modernise and automate their sales, planning and production system.
The renewal improves Pankaboard's process management and enables transparency in the whole value chain based on Tieto Integrated Paper Solution (TIPS) for the paper industry. The new system includes e.g. functions for sales management, logistics, production management and planning, quality control and invoicing while also including tools for a wide range of reporting and analytics needs.
"We have selected TIPS as integrated solution in our processes and operations and expect to have major improvements in order-to-cash management, supply chain operations and process management. Co-operation with our customers and key partners is to be improved with up-to-date technology, and investment is enabling us to prepare for next steps in digitalization of business processes," says Arto Pekkarinen, Director, Supply Chain at Pankaboard.
"We are pleased to expand our long-term collaboration with Pankaboard and to support them on their transformation journey. The paper industry is in the middle of big changes, and automation and digitalization of key processes enable more efficient, faster and flexible reactions to the market changes and help our customers to drive growth," says Carsten Henke, Head of Pulp and Paper, Forest Industry at Tieto.
Tieto's integrated TIPS solution is optimised for the pulp, paper, board, tissue and flat sheet industries utilising industry-proven best practices. It is the leading MES (Manufacturing Execution System) and already installed at 250 paper mills worldwide.