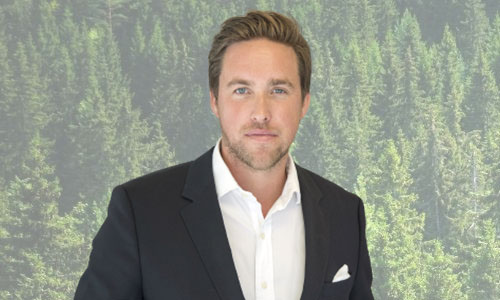 OrganoClick has appointed Peter Rydja for the position as Vice President for OrganoClick's business unit Green coatings & maintenance products. He will be heading the sales organisation and be responsible for sales and marketing of the brands and products within the business unit. Peter has more then 10 years of experience from sales and marketing of consumer products from the Fazer group, Spendrups and Hilton Food Group.
Peter has a B. Sc. in business administration as well as a B. Sc. in electronic engineering & management from the University of Mälardalen. Previous positions include CEO of Gateau, a subsidiary to the Fazer group which supplies premium bread through its own stores as well as through retailers. During Peter's 6-year appointment, the company expanded from sales of SEK 80 million to SEK 300 million through a Nordic expansion. Peter has previously had the position as Finance Director for Fazer Brands Sweden and different positions within Spendrups.
"We are very happy to welcome Peter to OrganoClick. His experience of sales management, branding and rapid expansion of consumer products will be very valuable for our continuous expansion", says Mårten Hellberg, CEO OrganoClick.
"I am very happy to be entrusted this position and for the challenge. I am commited to sustainable business both from an economic, social and environmental perspective and I am proud to have the opportunity to work with a business where this is key. Now, we will continue our journey with the consumers and our customers. I am really looking forward in addressing these challenges together with colleagues and the managment," says Peter Rydja.
Peter will start his position as Vice president and member of the managment team 11 January 2021.