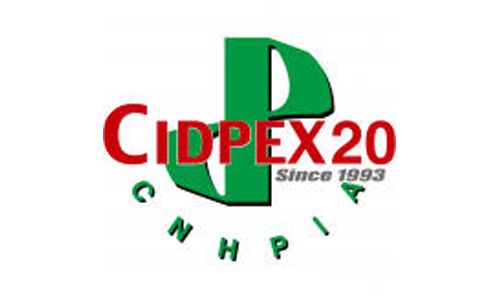 At present, the Chinese government and all the Chinese people are in the same boat to fight against the new type of coronavirus infected pneumonia. Winning the prevention and control of the epidemic is the most important work. According to relevant Chinese national laws and regulations and the notice of Nanjing New Coronavirus Infected Pneumonia Prevention and Control Headquarters on Strengthening the Management of Public Places, all kinds of large-scale public gathering activities (including exhibitions) must be stopped during the epidemic prevention and control period, in order to effectively maintain public health and life safety.
In response to the requirements of Chinese national and local government's epidemic prevention and control work, the organizer decided to postpone the CIDPEX2020 to June 22-26, 2020 (FOCUS conference: June 22-23, 2020. Exhibition: June 24-26, 2020), which was originally scheduled to be held in Nanjing International Expo Center, China on April 20-24, 2020. The venue will be unchanged.
In order to minimize the impact of force majeure pneumonia epidemic factors, the organizer will not only invite professional visitors from home and abroad, but also plans to open the internet online "Exchange Platform Between Overseas Companies and Chinese Companies" on March 1, 2020, which acts to bridge the cooperation between exhibitors and foreign customers, through the internet online communication before the CIDPEX exhibition and on-site meetings during the CIDPEX. We would like to provide tailored value-added services for exhibitors and visitors, and expect all of you would have fruitful achievements and could find good partners in the CIDPEX.
The organizer will work together with exhibitors, visitors and partners to overcome the difficulties! We wish you all best wishes and good health!
We apologize for the inconvenience! Thank you for your understanding and support!
Organizer: China National Household Paper Industry Association /China Pulp and Paper Research Institute Co., Ltd.