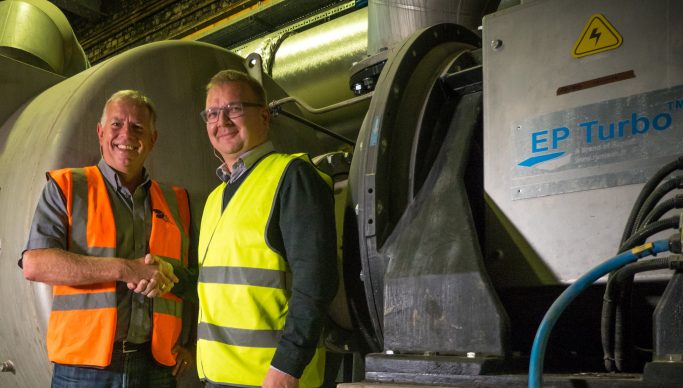 The new RunEco EP650 Turbo Blower developed by Runtech Systems now features an ABB motor, leading to reduced rotor losses and higher load capacity. A new bearing helps lower the need for maintenance.
Papermakers around the world know RunEco EP Turbo Blowers for their capability to operate efficiently across a wide range of vacuum levels and air flows. During the past decades, paper mills have optimized vacuum levels while taking advantage of the higher efficiency a blower has over a traditional liquid ring pump system.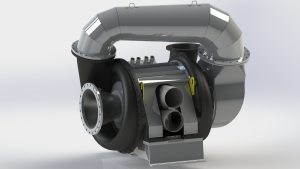 High-speed motors, driven by frequency converters, enable a typical RunEco EP blower to provide paper machine vacuum levels from 10 to 70 kPa. A wider offering of impeller designs allows highly efficient levels across the operating range. In addition, the number and usage of throttling valves can be reduced to a minimum, resulting in energy savings from 30–70% compared with traditional vacuum systems.
Runtech Systems has now taken its successful RunEco EP Turbo Blower family yet another step further by launching a new member – the EP650 Turbo Blower. The most important technical difference in the new model compared with the company's other EP models is that it has been equipped with ABB motor using laminated rotor technology instead of a solid rotor. This results in lower rotor losses and improved load capacity.
Additionally, EP650 features a redesigned bearing with higher tolerance for abnormal running conditions, resulting in extended maintenance intervals. The improved motor cooling makes it possible to increase power by 100 kW, which in turn improves air flow by approximately one cubic meter per second.