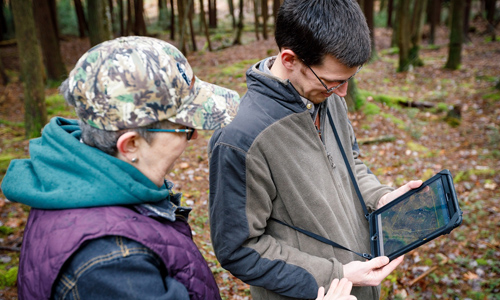 The American Forest Foundation and The Nature Conservancy recently launched a program, the Family Forest Carbon Program that helps forest products companies reduce their carbon footprint, strengthen their supply chain and make a meaningful contribution to the family forest communities in which you source.
Even in the midst of a pandemic, forest product and paper companies continue to look for solutions to address their sustainability goals. Increasingly, natural climate solutions, or the use of existing forest and farmlands to capture and sequester carbon, are becoming viable options for these companies.
Solutions rooted in forests can help companies reduce their carbon footprint in their supply chain. Consider this:
Forests are the most effective natural climate solution available for addressing our climate.
Families and individuals own the largest portion – 38% – of U.S. forests, more than the federal government or corporations. This makes them a critical group to addressing any environmental issue – climate, biodiversity or forest health.
However, nearly all of small landowners have been unable to access existing carbon markets – making them inaccessible to companies.
The Family Forest Carbon Program is a first-of-its kind program that opens up carbon markets to small family forest holdings, providing companies an avenue to reduce their carbon footprint through carbon credits, strengthen their supply chain and support the forest owners from which they source.
The launch of this program comes at the perfect time, as companies look for reliable and cost-effective solutions capable of contributing to our climate, environment and communities. Already this program has sparked the interest and investment by several Fortune 500 companies, including International Paper, 3M and Domtar.  For more information on the Family Forest Carbon Program, please visit: www.forestfoundation.org/FFCP