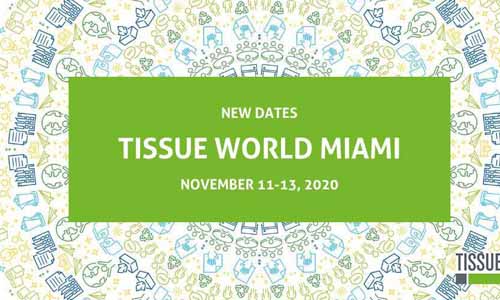 Tissue World Miami was one the first events of the industry to be postponed due to the global sanitary crisis. The new dates have just been announced by the organiser, Informa Markets. The 2020 edition will finally take place at the Miami Beach Convention Center on 11–13th November 2020.
The Deputy Event Director, Agnes Gehot, said:
"We have been closely following developments since COVID–19 began spreading, and made the decision to postpone Tissue World Miami following feedback from our customers.
By working closely with our venue partners Miami Beach Convention Center we have now been able to secure rescheduled dates for the conference and exhibition, which will now serve as an opportunity for our clients and exhibitors to regather in November —it gives the market time to recover as demand catches up."