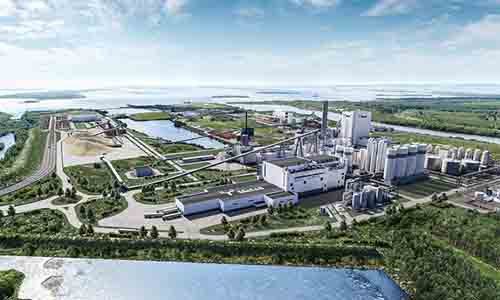 Metsä Fibre's Kemi bioproduct mill project has identified irregularities in the operations of the contractor Hutni Montaze a.s. related to the payment of wages to the company's personnel during the project. Metsä Fibre has therefore terminated the cooperation agreement with Hutni Montaze.
According to Metsä Fibre's policy on combating the grey economy, all operators and partners must act in accordance with collective agreements and Finnish labour legislation. If irregularities are detected, operators are given the opportunity to correct their actions.
"The combat against the grey economy is an important issue for us, and the contract negotiations have already included a review of issues related to the combat against the grey economy and a commitment to comply with Finnish labour law. The suspicion is that Hutni Montaze's payroll calculation in Finland has been made in accordance with the collective agreements, but the actual payment of wages in the employee's home country has not been based on the payroll calculation presented to us. Despite several attempts, Hutni Montaze has not been able to prove its compliance with our contract and its terms. This is a breach of contract in relation to the rules of the fight against the grey economy and we have therefore terminated our cooperation agreement with the contractor in question," says Ismo Nousiainen, CEO of Metsä Fibre.

"Police is investigating the case together with other authorities. The occurrence of such violations is very disappointing for us, but this shows that fighting the grey economy works, which is important for us."
Metsä Fibre's bioproduct mill project has involved a total of around 15.000 employees and 1.900 companies. During the construction project, which has lasted around two years, a total of 10 companies have had to be removed from the site because they failed to meet the project requirements, even after being notificated.