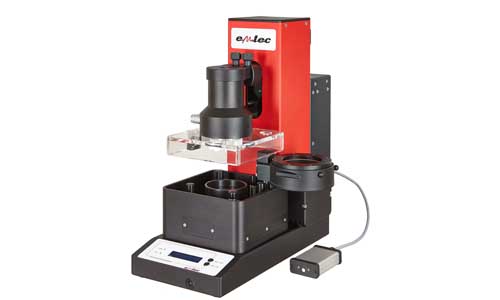 Paper manufacturers today strive to recover from a battered economy, achieve better sustainability practices, and improve production processes and results. Specialized testing equipment, such as those from emtec Electronic, address common issues in quality and process control, such as gluing and coating abilities, reliable haptic measurement, and resource waste. Many devices will be onsite at the XXX Congreso Internacional y ExpoAcotepac 2022 in Colombia, which takes place from February 16 – 18 at the Cali Country Club (Club Campestre de Cali).
Operating under the central theme "Challenges for the pulp, paper and cardboard industry in the context of an economic revival," the 30th annual Acotepac congress aims to address common hurdles such as the shift to a circular economy, process and quality control, and issues in paper conversion. It is the largest trade show of its kind in Latin America.
Represented this year on location by the Spanish company IDM (booth no. 38), Leipzig-based manufacturer emtec Electronic GmbH will present their product palette for pulp, tissue, paper and board at the Congress. The 25-year-old company specializes in the manufacture of measuring and testing equipment for the paper industry and serves customers in more than 80 countries around the world.
Some of the company's trademark items focus on improving the converting process for paper and board, such as the PDA Penetration Dynamics Analyzer. The PDA helps predict the gluability, printability, and coating-ability of paper and board by measuring the conversion-relevant parameters, surface sizing and surface pore structure. Other devices can be implemented in quality control and product optimization phases, such as the TSA Tissue Softness Analyzer. The TSA centers on helping tissue paper manufacturers and converters gather data about a material's haptic quality, such as softness, stiffness, and roughness.
"We see paper manufacturers and chemical suppliers trying to adapt to difficulties in the current economy and meet consumer expectations by making small, but precise, adjustments to production processes and products," says Alexander Grüner, Global Marketing and Business Development Manager at emtec. "To do this, they need reliable data that leads to a more efficient use of resources, less waste, and helps them achieve greater control throughout the manufacturing process."
Learn more about the Expo Acotepac 2022 in Cali, Colombia on the website (in Spanish): https://www.acotepacolombia.com