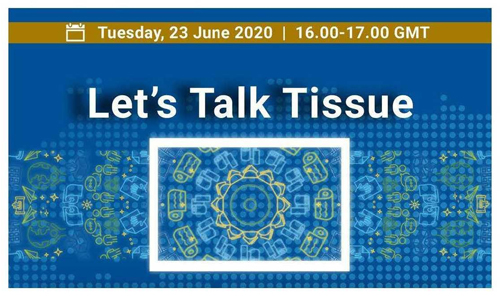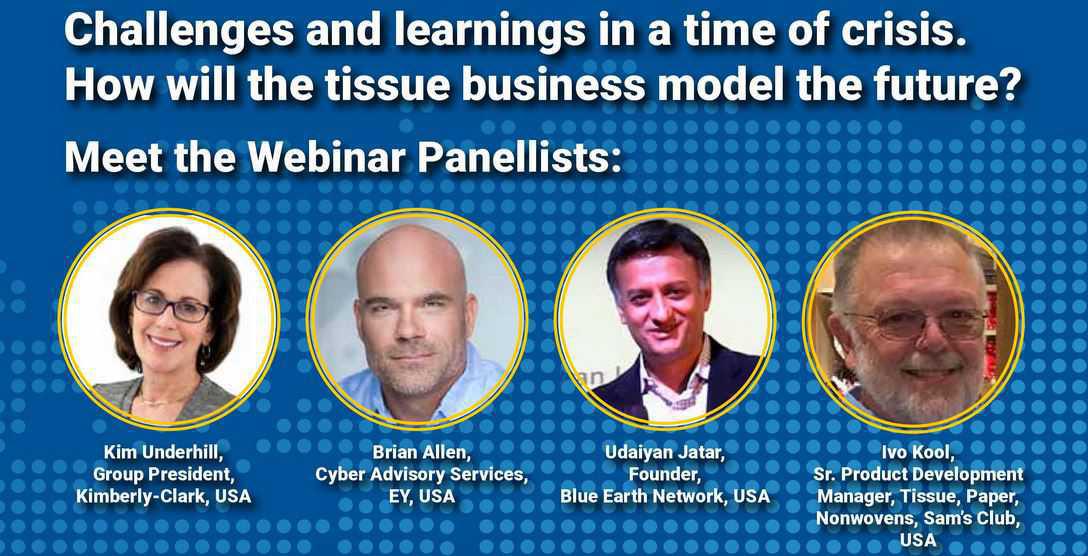 As announced last week, Tissue World Magazine, supported by TissueFIRST, is organising a webinar to discuss the prospects of the global tissue industry. During this "Let's Talk Tissue" webinar, a panel of speakers will share their vision and assess the likely legacy of COVID-19 for our industry, the lessons learned, as well as the strategies that have kept things on track.
During the webinar there will be a live Q&A opportunity for you to share your questions on the pace and direction of changes in the Tissue industry and discuss those with our panel.
Make sure you are registered for this live, moderated panel discussion on 23rd June 2020, from 16:00 – 17:00 GMT. You click here to register.