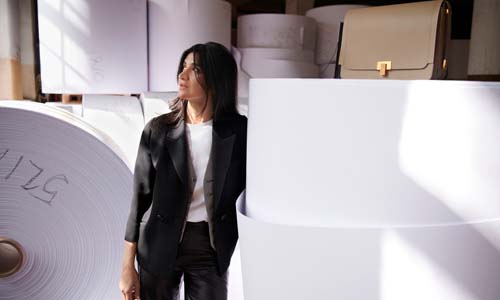 "This collaboration has allowed me to achieve that vision by elevating my bags to the level of art."
Lessebo Paper and celebrated artist Susan Szatmáry present Blossom. This collaboration is a celebration of the transformative power of creativity, where Susan and Lessebo Paper's collaboration has given rise to an extraordinary collection of handmade paper bags.
The Blossom collection is a tribute to the beauty of spring, where new life emerges from the barrenness of winter. Susan's craftsmanship, honed over years of experience, is show-cased in each bag as she transforms sheets from the Lessebo Colours series into stunning pieces of art. The unique blend of traditional techniques and innovative design results in a collection of bags that is both elegant and contemporary.