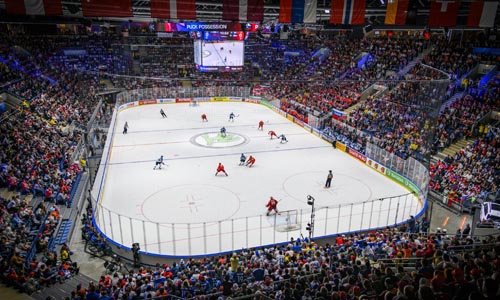 Kotkamills, a manufacturer of fully recyclable food service board,will be an Official Sponsorof the 2022 IIHF Ice Hockey World Championship to be held in Finland.
The World Championship will be played in Tampere and Helsinki, May 13-29in 2022.
"We are really excited about this opportunity to participate as a responsible partner. The official sponsorship offers us a wonderful opportunity to advise and develop the sporting event to make it even better and more responsible with our eco-friendly products," notes Markku Hämäläinen, CEO of Kotkamills.
During the games, products made from Kotkamills's fully recyclable food service board as well as recycling stations will be found in the arenas and in the fan areas.
The aim is to make recycling as easy as possible."The event's values –fun, responsibility and community –are an excellent fit with our values.
We want to promote the organisation of large events in an environmentally friendly manner and turn the single-use culture into a more sustainable multi-use culture in which fully recyclable products are recycled and the materialisreused in the right way," says Ari Tanninen, Senior Vice President, Consumer Boards at Kotkamills.