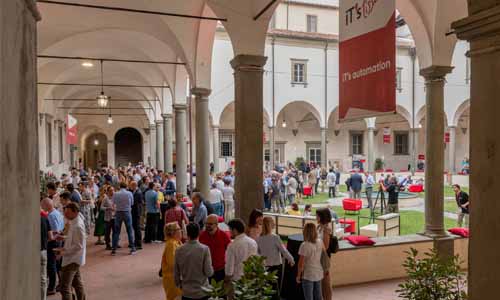 After the challenges of the last few years, iT's Tissue 2022 was a welcome opportunity to meet face-to-face once again, to network and experience live technology demonstrations in a unique setting.
The event attracted representatives of more than 300 companies from over 70 countries. This truly international gathering of the world's leading tissue professionals was drawn by the technology and market knowledge of the Tissue Italy network's 11 member companies and expert partners, as well as unparalleled networking opportunities with peers.
The Tissue Italy network announced that iT's Tissue will return to Lucca in 2025, although many activities are planned for the next three years.
The Open Houses at the heart of iT's Tissue received more than two thousand unique visits from among over 900 visitors who came to Lucca during the week-long event.