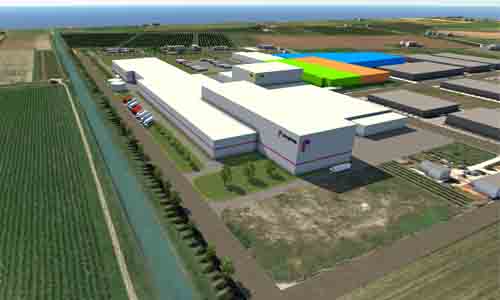 The German manufacturer of corrugated base paper and corrugated sheetboards ProGroup is expanding in Italy. After the Drizzona site, a new sheet feeder plant will be built in Cessalto – right next to the packaging manufacturer Ondulkart.
"Italy is the largest sheet feeder market in Europe and therefore offers us promising prospects", explains Maximilian Heindl, Vice Chairman of the Board of Management of Progroup. "As part of our growth strategy, the next logical step is to gain a stronger foothold there."
The German family-owned company will invest more than 90 million euros in the plant and create around 65 new jobs. The factory will be built in the industrial zone of the municipality of Cessalto. In the second phase of construction, an adjacent building will be erected for the packaging park.
Ambitious growth target
The construction of the plant will start in spring 2023, provided that the remaining permits are issued on time. The first corrugated sheets will roll off the production lines towards the end of 2024. This is the 16th sheet feeder plant of Progroup and the second in Italy. The originally planned project in Vimercate is currently on hold.
Three more large plants will be commissioned in Poland, Germany and France until 2024, which will further advance Progroup's growth in these various markets.