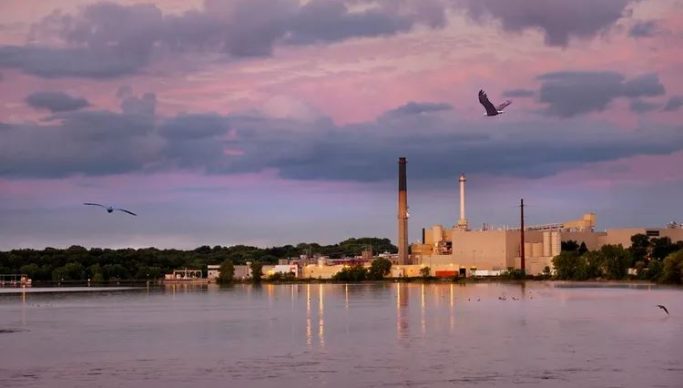 Industrial Opportunity Partners ("IOP"), an operations-focused private equity firm based in Evanston, Ill., today announced that it has acquired Midwest Recycled and Coated Containerboard Mill, LLC ("Midwest Paper" or the "Company"). Terms of the transaction were not disclosed.
Midwest Paper is a paper mill headquartered in Combined Locks, Wis. The Company manufactures and distributes various grades of paper including recycled containerboard (medium and linerboard) for corrugated packaging, recycled bag products, and white paper for book publishing and printing/writing applications.
Dave Mackin, an IOP Operating Principal, will assume the position of Chairman of Midwest Paper. Mr. Mackin is a member of IOP's Board of Operating Principals which is comprised of experienced executives who provide leadership to the businesses in which IOP invests.
Kyle Hood, Director of IOP, said, "We are excited to partner with the Midwest Paper team. We believe that Midwest Paper has a strong position in the market and an excellent reputation with its customers."
Mr. Mackin added, "We look forward to partnering with the Midwest Paper management team in continuing to enhance the Company's production capabilities with a focus on delivering high levels of customer service and quality."
Mike Deprey, Midwest Paper Vice President, commented, "The Midwest Paper management team and I are looking forward to our partnership with IOP. We believe IOP's operations‐focused approach will assist us in optimizing all aspects of our business to support continued growth and better serve our customers."
Midwest Paper represents the fourth platform investment for IOP's third fund, Industrial Opportunity Partners III, L.P.
The transaction's senior debt financing was provided by JP Morgan Chase Bank and Chemical Bank with subordinated debt financing provided by Yukon Partners. McDermott Will & Emery LLP provided legal representation to IOP in the transaction.