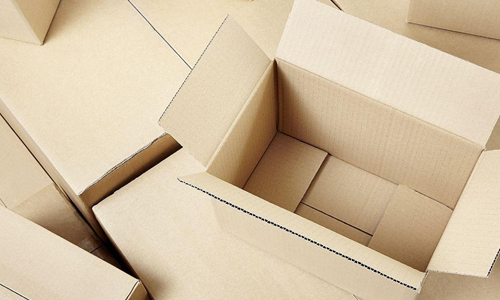 Essential in critical times like these, social distancing and work from home have ushered in new consumer habits, which have further expanded online retail. Leveraged by rising e-commerce deliveries, the paper and cardboard packaging segments continue to grow.
Between March 12 and 20 this year, online supermarkets saw sales increases of more than 180% in the Food & Beverage and Health & Beauty categories according to the Brazilian Electronic Commerce Association (ABComm). With this surge in orders, the Association is already reconsidering its original forecast of an 18% increase in electronic commerce in 2020 compared to 2019.
Corrugated cardboard packaging has been a longstanding component of consumers' day-to-day shopping experience. Whether in the online world or in physical retail, they have earned their place thanks to their convenience, diversity and sturdiness for transporting and protecting consumer goods – especially in sensitive times like these.
March this year also saw higher sales of corrugated cardboard used in packaging (boxes, accessories and sheets), which amounted to 319,952 metric tons according to preliminary figures released by the Brazilian Association of Corrugated Cardboard (ABPO). Compared to February this year and the same month last year, such increases correspond to 10.92% and 10.73%, respectively – the highest level of shipments for March since 2005.
Pulp and paper industry indicators have also followed this trend. In February 2020, packaging paper production rose 2.8% compared to the same month last year – as well as 3.7% compared to the overall figure for January this year according to data from the Brazilian Tree Industry (IBÁ).
The benefits of cardboard packaging are also linked to sustainability, since the high recycling potential of paper demonstrates that this segment tends to grow comparatively more as a green alternative to the higher demand for packaging solutions in general. Furthermore, paper recycling helps reduce energy consumption, pollutant emissions and water use.
Voith is aware that companies' actions and decisions define the legacy they will leave to the planet. Therefore, in such challenging times of social distancing, all companies share the duty of contributing to a more sustainable and united world.
The strength and importance of the paper and cardboard packaging segments, as essential products, has gained prominence in recent times. This objective has led Voith, a full-line supplier to the paper market, to launch its web series "Your Imprint on Paper" a while ago. The purpose of the web series is to promote the paper industry, which continues to increase its relevance in the current and future context.