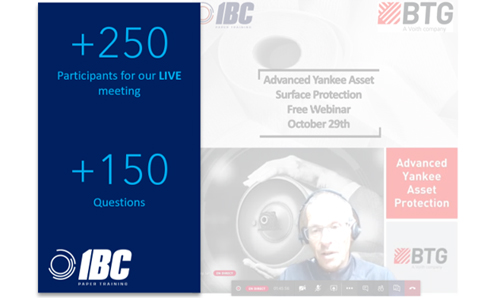 On October 29th, IBC Paper Training hosted a webinar on Yankee Asset Surface Protection, presented by Ian PADLEY from the BTG Group.
Both parties would like to thank all of the participants for such great sessions ! You were more than 250 to join us and more than 150 questions were asked ! You made these presentations a true success and we couldn't be happier !
Stay tuned for upcoming webinars from IBC Paper Training !