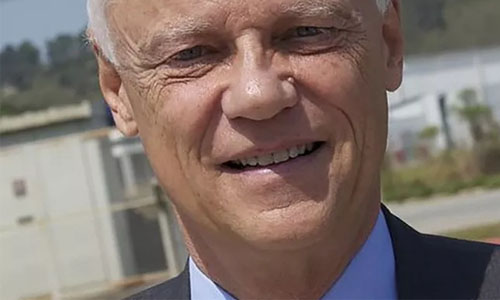 Equity commitments from Paraguayan and European business families to Paracel now complete

Heinzel Holding GmbH and Paracel S.A. jointly announce that Heinzel has entered into an investment agreement to become the strategic equity investor in Paracel, an afforestation and pulp mill project in Paraguay, South America. Paracel has now received equity commitments from a group of Paraguayan and European business families, with Heinzel's investment completing the needed strategic equity for the project. Heinzel will hold 25% of Paracel's shares at project completion.

Paracel is planning to produce 1.8 million metric tons of eucalyptus pulp per year in Concepción in northern Paraguay, with forestry assets of more than 180,000 hectares of land owned by the company. Since the start of the project in late 2018, the pioneering project has passed important milestones: Paracel has already planted more than16,000 hectares of forestry, completed the design of the pulp mill, received the construction permit and completed the required environmental and social impact assessments. It has started significant groundworks on the mill site and kicked off social programs and conservation projects for native forests. As one of the world's major afforestation projects it has also completed documentation for the carbon sequestration effect of planting more than one hundred million trees.

HEINZEL GROUP, based in Vienna, Austria, is a growth leader in the pulp and paper industry, with production sites in Austria, Germany and Estonia and a global sales network specialised on emerging markets. "We are excited to join this groundbreaking project for sustainable forestry and pulp production in Paraguay", says HEINZEL GROUP's CEO Sebastian Heinzel. "Paracel will not only deliver the fiber–based products of the future. It is already now participating in the fight against global warming and actively working on increasing biodiversity in the region. We will contribute our industrial expertise and our long–term experience in global pulp markets to make this project successful."


With its investment Heinzel joins a group of Paraguayan business families led by the Zapag Group, the founder and largest shareholder of Paracel. "We could not have found a better partner than Heinzel to realise this vision for the future of Paraguay", says Blas Zapag, President of Zapag Group. Per Olofsson, representing Paracel co–founder and project developer Girindus Group from Sweden, adds: "We are now ready to take Paracel to the next level. Heinzel completes the top team of experienced professionals that we have been building."