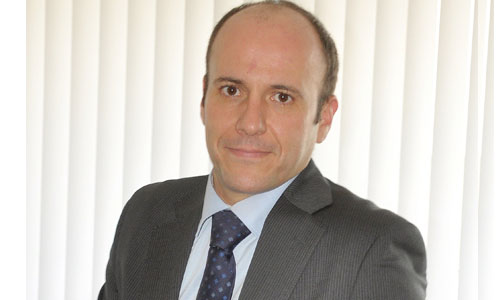 International Paper has appointed Hakim Serhir as head of its French operations. With thirteen years of experience within the group, he will be responsible for the further development of corrugated packaging production at International Paper's five mills in France, within a strategic framework based on sustainability.
Hakim Serhir is taking over responsibility for the French operations of the International Paper Group, dedicated to the production of industrial and food packaging in paperboard. Heading a team of mill managers and support function managers, Hakim Serhir will be responsible for the continued strategic and commercial development of International Paper in France.
Hakim Serhir has thirteen years of experience with International Paper, where he has held several senior positions in Morocco, France and Europe, Middle East and Africa (EMEA). Most recently, he managed International Paper's three Normandy mills (Saint-Amand in Manche, Cabourg in Calvados and Saint-Langis-Lès-Mortagne in Orne). Hakim Serhir will report to John Berry, Managing Director of International Paper's Packaging Europe division.
"I am honoured that International Paper has entrusted me to continue to oversee the development of the Group in France. I have long been committed to the success of our mission, which is to improve the quality of life for everyone and to help the planet by transforming renewable resources into everyday products. Our customers' satisfaction is achieved through a constant search for innovation in the products and services we design and manufacture, in order to offer more and more high value-added solutions. I also want to invest in the well-being of our employees and the causes we defend through our solidarity actions," said Hakim Serhir.